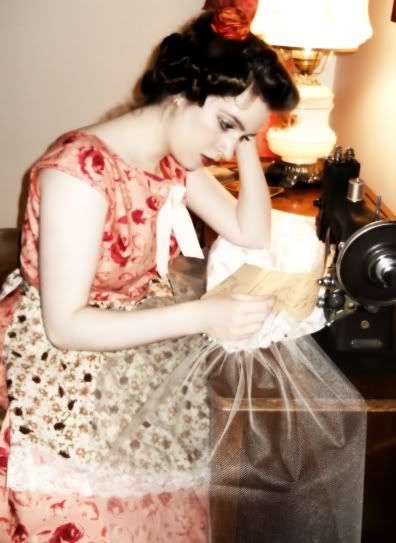 Image courtesy of edelweisspatterns.com
Since The Boy got a new job he has been working almost every weekend. Whilst I disliked this very much at first (and may have developed an addiction to The Only Way is Essex) I thankfully, decided to stop wallowing/watching poorly scripted reality TV and put my spare time to good use. So I'm learning to sew.
Why sewing? There are umpteen reasons but now I've written that I can really only think of five.
1.
I can save money but still have a killer wardrobe.
2.
It's always good to learn a new skill.
3.
Unlike baking, sewing can't make me any chubbier.
4.
I ran out of poorly scripted reality television to watch (until I am able to download Geordie Shore…) and let's not forget….
5.
The Gloat factor
. It's that feeling when someone comments on your outfit/asks where you got it and you tell them you made it and then take a minute to feel nice and smug…oh yeah.
As I'm a novice sewer and really learning everything from scratch, you can follow my ups and downs, the things I found difficult and hopefully the successes.
My first task is to make some simple work skirts and as my skills improve, I'm hoping to move on to a couple of dresses and then some more ambitious projects.
Wish me luck -
it's time to get sewing!