I spent Easter Sunday at Noosa and Marcoola beaches on the Sunshine Coast. The weather and company were divine and I really didn't want to leave! Can you blame me? It was pretty much the perfect day...
Firstly there was Main Beach at Noosa (which actually came after coffee and visiting the shops on Hastings St but who really cares)
Beach time was followed/combined with Gelati from Massimo's. I had passionfruit and Irene had raspberry. Delicious!
After our first dessert came a lunch of seafood, salads, sparkling wine and this mouthwatering berry and cream spongy thing:
My mum made it. I might have felt sick all afternoon because it was so rich but it was worth it!
Of course I was a little tired from trying to digest all the food so after lunch I needed a lie down.
It made sense to do it here.
I took some pics of my new rings (that I bought when I met up with my fabulous friend N who is visiting for the holiday break).
I thought the beautiful blue beach/sky background might make things a little more interesting.
I also failed at taking pics of my new rings...but look at that sky!
This is me, post ring photo success! I am not smiling not only because I LOVE the beach and feel totally relaxed, but also because in 39 days the boy will be here and I intend to drag him back to Noosa...and maybe we'll never leave?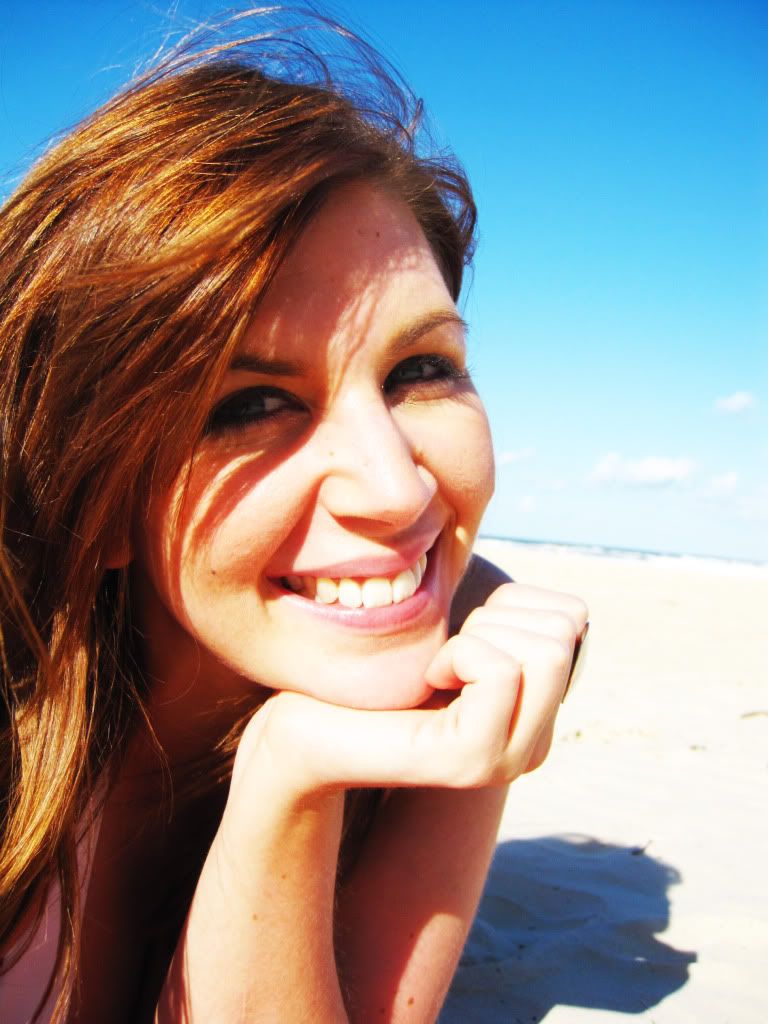 I feel that an important part of any beach trip is watching the sunset. This time I saw it set over the Maroochy River on my way home.
This is the river just pre-sunset
And of course: Sunset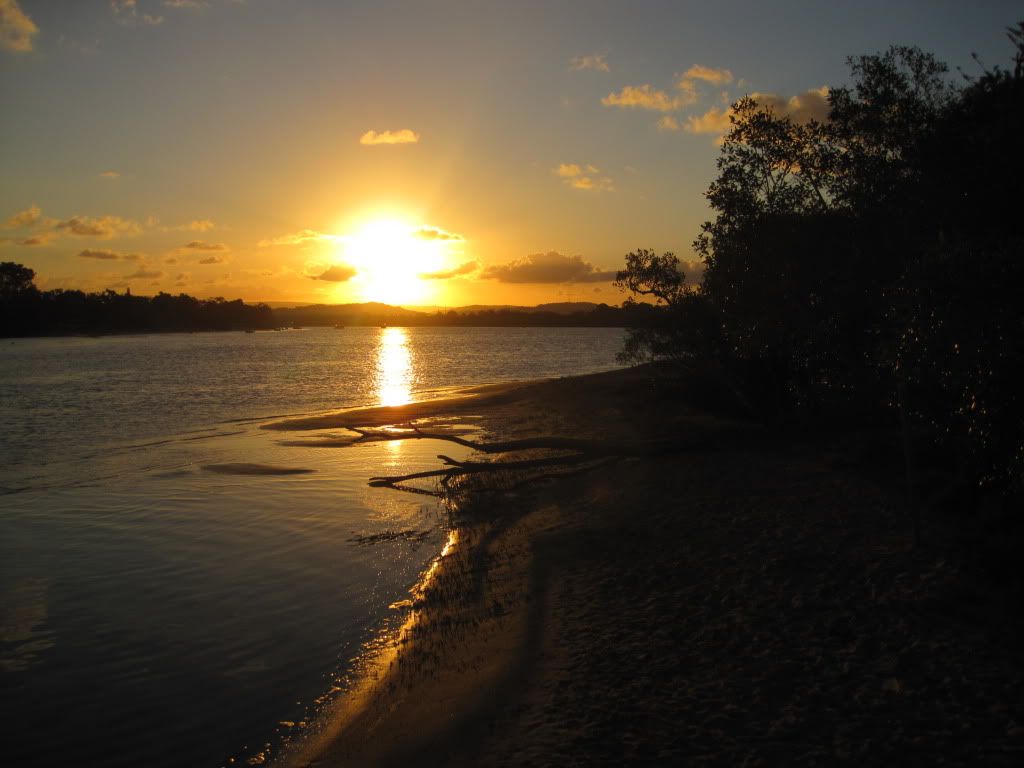 Told you so - utter perfection.