As a dedicated blog reader, I have spent months watching my favourite bloggers like Jen from Little Bird and Susie from Take-out in Couture
sporting satchels from Cambridge Satchel Company.
These amazing bags were all over New York Fashion week last year and celebs can't seem to get enough either so of course I want one.
Even though I don't go to university or school and therefore don't really have a specific need for a satchel (and I received a beautiful Mimco satchel for Christmas) I still really, really want one of these bags.
Not only are the Cambridge Satchel's company satchel's available in a rainbow of hues but they can be embossed with your initials and are
handmade in Britain which makes them none other than fair trade fashion.
I do believe that's what we like to call a Win-Win people.
The biggest problem is choosing which one to buy...should it be a classic colour, a gorgeous green and navy one or a designer leopard print one that is exclusive to asos.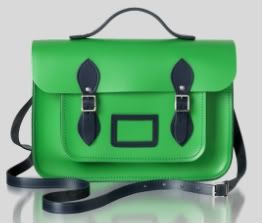 Cambridge Satchel Company Classic Green and Navy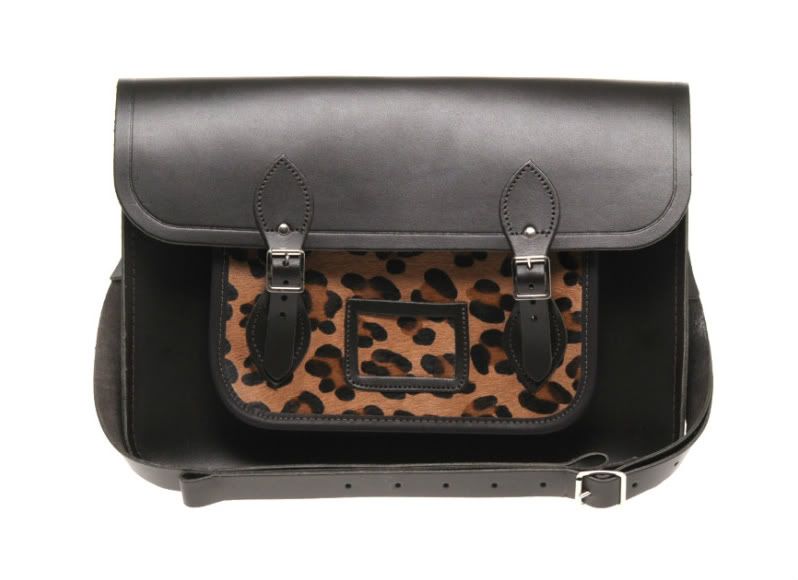 Cambridge Satchel Company ASOS Exclusive Leopard Pony Skin Pocket Satchel
Cambridge Satchel Company ASOS Exclusive Leather Plum Satchel
Of course Cambridge Satchel Company aren't the only British, fair trade company creating amazing leather goods.
Zatchels
is hot on their heels producing fun and quirky bags to boot.
You can purchase a pink and white polka dot satchel, a satchel printed with love hearts, lady bugs or flowers or one that's simply a Kaleidescope of colour.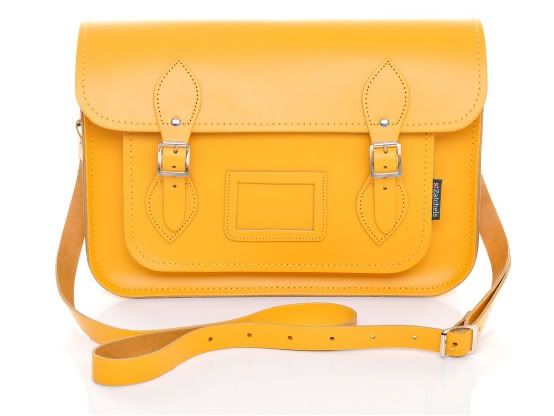 Zatchels satchel in Yellow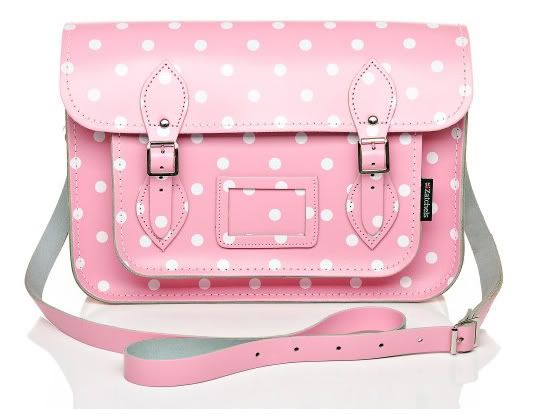 Zatchels Pink and White Polka Dot satchel
Limited Edition Zatchels Kaleideskope Satchel
Zatchels Colour Block Satchel
Of course,
DIY is another great part of ethical fashion so
if you love the look of these bags but aren't too excited by the price head of over to the wonderful DIY blog Glitter 'N Glue to see Kristen's amazing Cambridge Satchel Inspired tutorial here. She is one talented lady!
Which bag is your favourite? Do you have a Satchel by one of these wonderful fairtrade companies? I'd love to hear from you.