I know this post is a lot later than your average Melbourne Cup post, but I thought I would post it anyway so you can see a number of attractive ladies in beautiful dresses having a whole lotta fun.
We we won best-dressed table and had a thoroughly enjoyable day. If you're curious I'm wearing my
Gorman Backgammon Teadress
with the
Wittner wedges
I bought in Melbourne, a vintage leather belt and a home-made fascinator.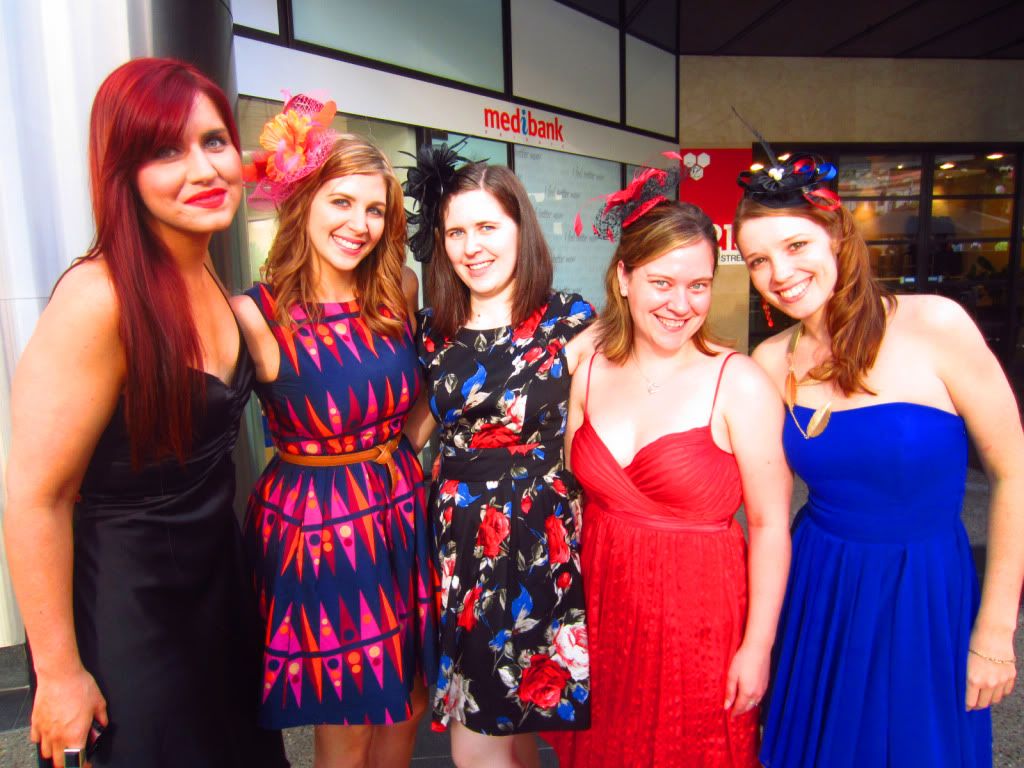 This first pic is from Instagram account - if you want to follow me on Instagram my name is myheartbeats. My Twitter name is myheartbeats84 (same as the blog) so you can follow me on both if you like. Go on, DO IT, you know you want to!

Hope you're all having wonderful weekends xx