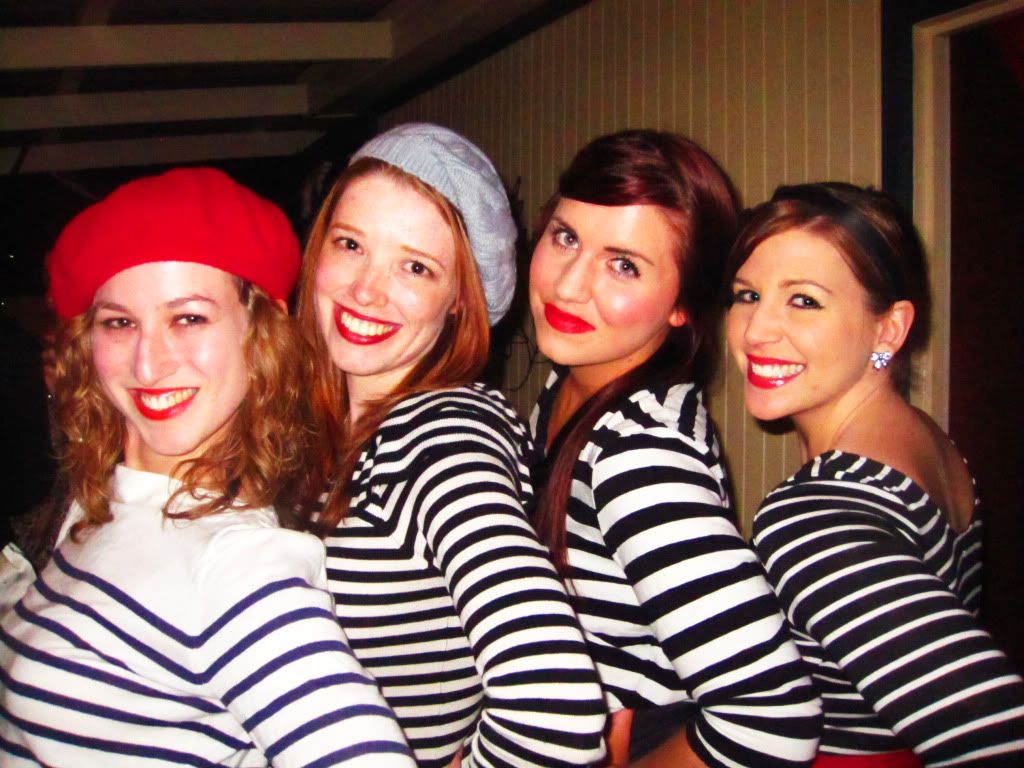 Goddamn fabulous if you ask me
For those of you who don't speak French (like me),
Hello Saturday
(thanks google translater!).
This past Saturday, the annual Brisbane French Festival took part in Brisbane. This basically gave The Boy and I an excuse to gorge ourselves on crepes, macarons and petit quiches. Delicous no?
We also attended a French themed Housewarming party where everyone got into the theme with black and white stripes with a touch of red...including moi. T'was tres chic.
Ze french pout oui?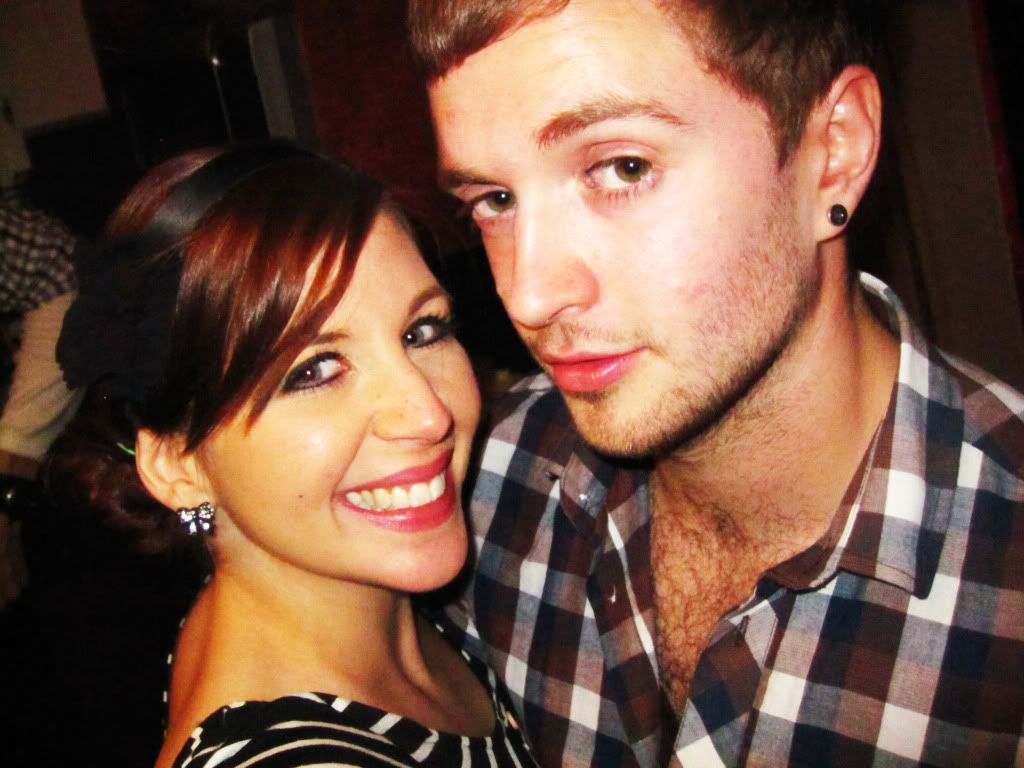 Mon Amour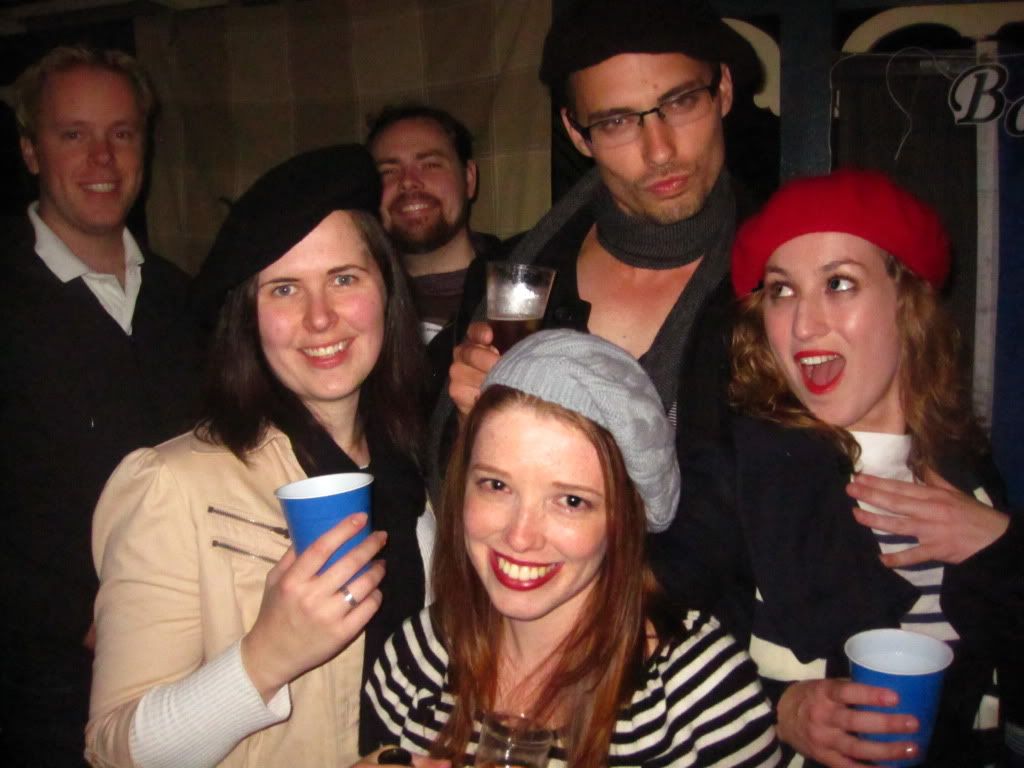 Berets in every colour!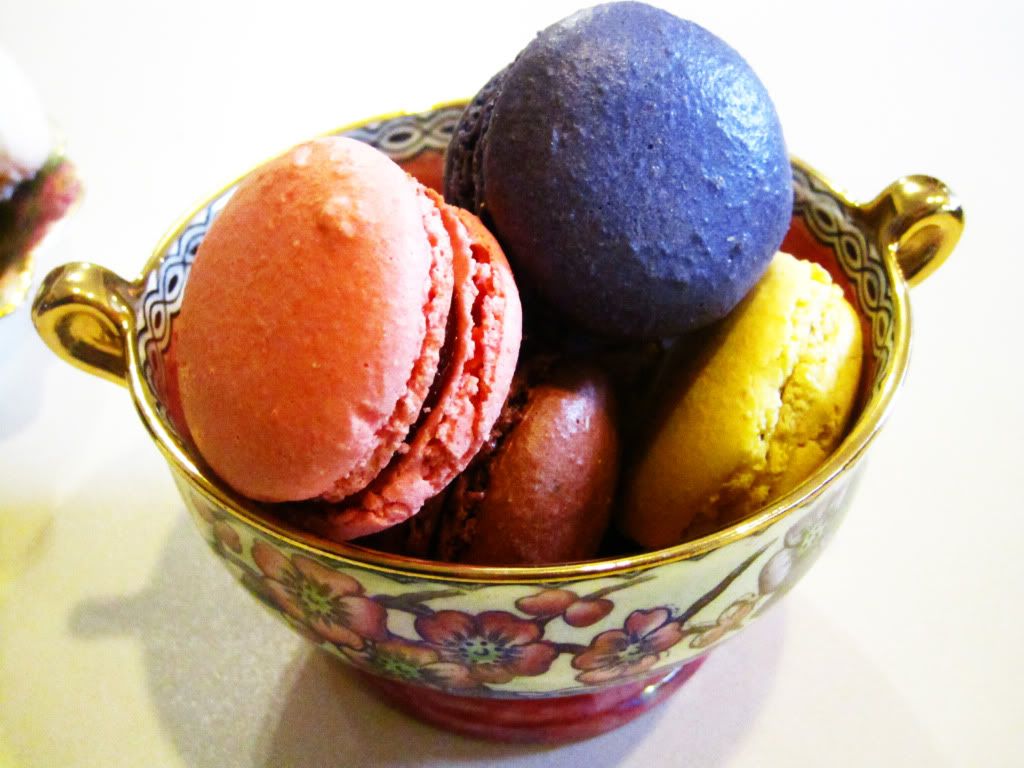 I couldn't resist posting some photos of the delicious Macarons which we devoured in less than 24 hours. Yum yum yum yum yum!
xx