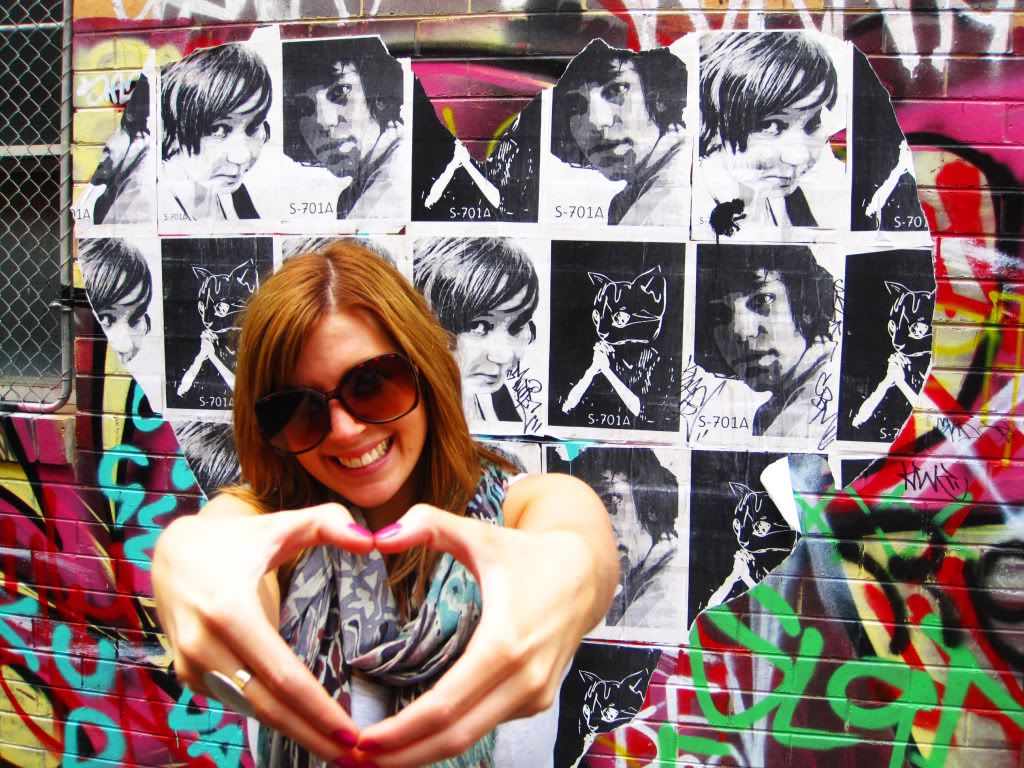 I have mad love for this city
It's Friday evening and I'm sitting in Brisbane's Domestic Airport eagerly awaiting my flight to Melbourne. Some M&Ms accompanied by Grazia Magazine and a few Chapters of Northern Lights and the flight's over. I stride into my best friends flailing arms as we both squeal with excitement.
As we make our way to the car the download of what's been going on since we last saw each other begins. Bitchy friends, birthdays and dye jobs - I have missed not being able to do this like we used to when we lived together.
I change my gladiator flats to my black New Look wedges and we head into the city to Berlin Bar in Chinatown.
Now I'm not sure if I've spoken in detail about my love of Berlin and its history but let me tell you -Berlin Bar was right up my alley. To get inside we had to go upstairs and ring a doorbell where we were let in by a rather attractive foreign bartender…and what did we find once we entered?
An ode to a city that was once split in half. One side of Berlin Bar is fitted out to be 'West' Berlin -think Luxe cabaret setting and a decadent cocktail list - and the other side is decorated with bunk beds and army nets – essentially like an East German air-raid shelter or bunker.
We drank amazing cocktails and gossiped the night away, but the exhaustion of a long day finally began to have an affect so we drank up and headed home.
On Saturday morning we went to Vanilla Cafe at Oakleigh for a brunch of Eggs Benedict and coffee to fuel us before hitting the shops at Chadstone. One dress, a pair of shoes and a belt later and we moved on to Fitzroy for more shopping combined with some wandering and food.
The Vege Bar was our destination for 'Dunch' (my name for a [generally large] Lunch/Dinner combo meal). We both had the burritos. They were so a-h-maz-ing, we had to roll out of there! Thankfully, we had left our wandering to after Dunch so we attempted to walk off our tasty meal by taking in some of Fitzroy's spectacular street art.
You already know I delight in street art.
Fitzroy's street art is clearly some of the best in Melbourne. I don't understand why more cities (read: Brisbane) can't have street art initiatives like Melbourne. The streets would be much more beautiful.
Just look at these examples:
We drank cider and bantered with our old housemate over the old school hip hop at Sista Bella, then found the cheapest drinks in Melbourne at the science lab themed The Croft Institute.
I would highly recommend both bars for a fun night out. Sista Bella is relaxed and a great place to start the evening off…the Croft Institute is a good place to keep it going!
Our evening ended with the demolition of a tube of Pringles and a long cab ride home. Surprisingly, despite our 4am bedtime, we all felt pretty good on Sunday morning. We had brunch at a café in Gleniris then skipped over to St Kilda to meet a friend of mine who has just returned to Australia after about 4 years overseas.
Cake on Ackland street, then a cheeky cider at The Vineyard ended my whirlwind weekend in Melbourne.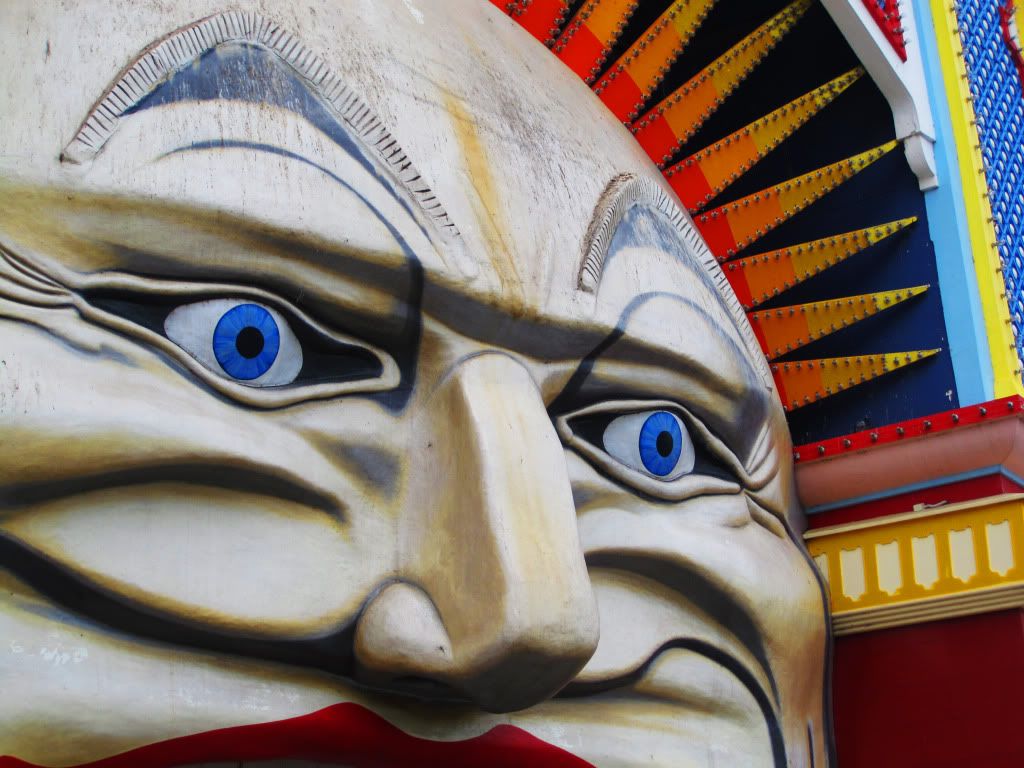 Luna Park at St Kilda