This past weekend has been filled with great highs and a great, very deep but not entirely unexpected low.
I spent Friday and Saturday night at the Gold Coast with two of my fabulous girlfriends and we had a blast – but I will cover that in a separate post as there is something much closer to my heart that I want to write about at present. Although it is very personal I wanted to share it on my blog because I find that when I'm feeling upset about something, writing often helps me to process things and to feel better.
So I want to dedicate this post to my wonderful grandmother Olive Grace Kasmar who at the age of 89 passed away on Sunday afternoon.
She was one of the strongest women I've ever met and stubborn beyond belief (a fairly common trait amongst my family members). She had sparkly blue eyes and a cheeky sense of humour often joking to my grandad that he better behave or one day she would leave him and find another fella. Of course she never did. They were together for 63 years and married for 59 of those. It would have been their 60th wedding anniversary this December and I feel lucky to have seen such a love as theirs.
My grandad called her 'His sweetie' and they would still kiss and hold hands whenever they went out together. They'd laugh at each others jokes and smoke cigarettes and drink copious amounts of tea…
I have so many happy memories of them both and while I sat with my grandad today, and we cried together I knew that although she is gone she will always be with us.
Real love really does know no boundaries and I know that she is ok and she will always be loved by my Grandad and family and maybe one day we will all be together again eating fish and chips at the beach.
My grandparents on their wedding day
One of my favourite childhood photos of my elder sister and I
My Grandma nursing me as a baby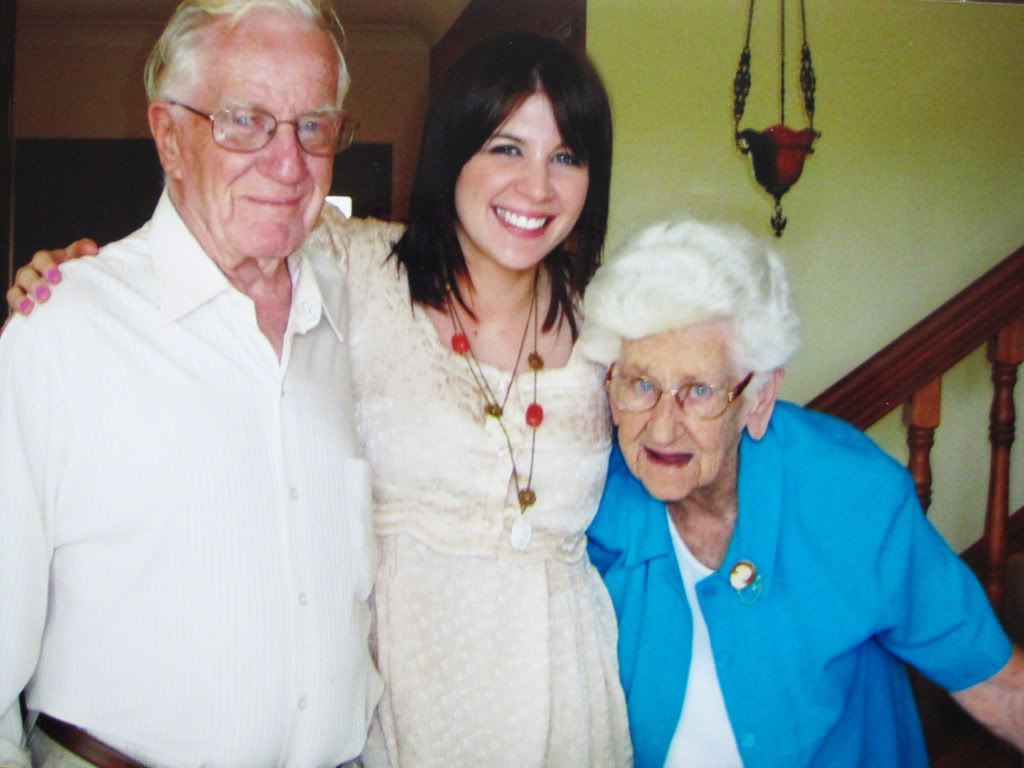 My wonderful wonderful Grandad and Grandma
With mum and Grandma, Christmas 2008