As a child, what did you want to be when you grew up?
Was it a marine biologist, an astronaut or a painter? Perhaps you dreamt you would discover a new species of dinosaur as an archeologist or that you'd win an Academy award.
Whatever it was you wanted to be, I would like to know – are you doing it now? Does your current reality resemble your childhood imagination in any way?
And if (like me) it doesn't, when was the point you realized that you weren't really cut out to be a Pilot/Baker/Zoo Keeper because you hate flying, can't eat bread or have an abnormal fear of giraffes? (For the record I love flying and giraffes but could probably live without bread).
I can't remember a single time in my childhood where I thought to myself 'you know I really want to grow up and work in marketing'. Not once. Where did that idea even come from? Oh my father…moving on then.
Anyway, this weekend I was able to live my childhood career fantasy at a 'When I grow up' themed house party.
Naturally, I went as Snow White……..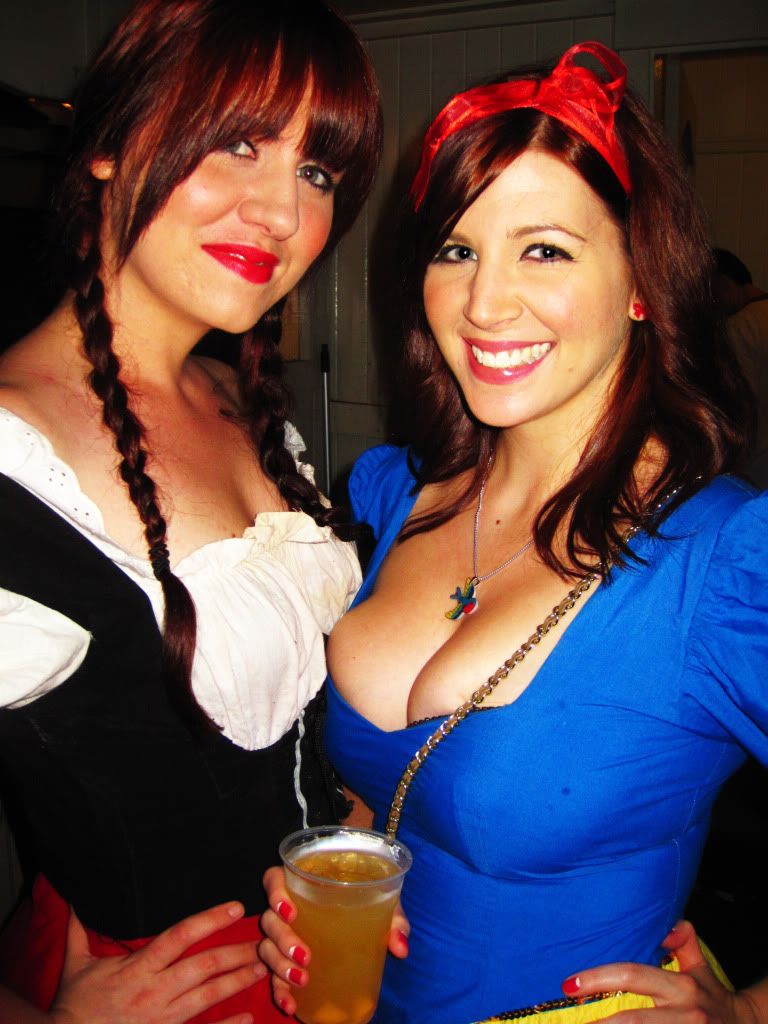 Nordic Princess + Disney Princess (and yes I know my cleavage is ridiculous, just avert your eye if it offends)
Mmmm Fairy Bread. Just as delicious as I remember.
Shenanigans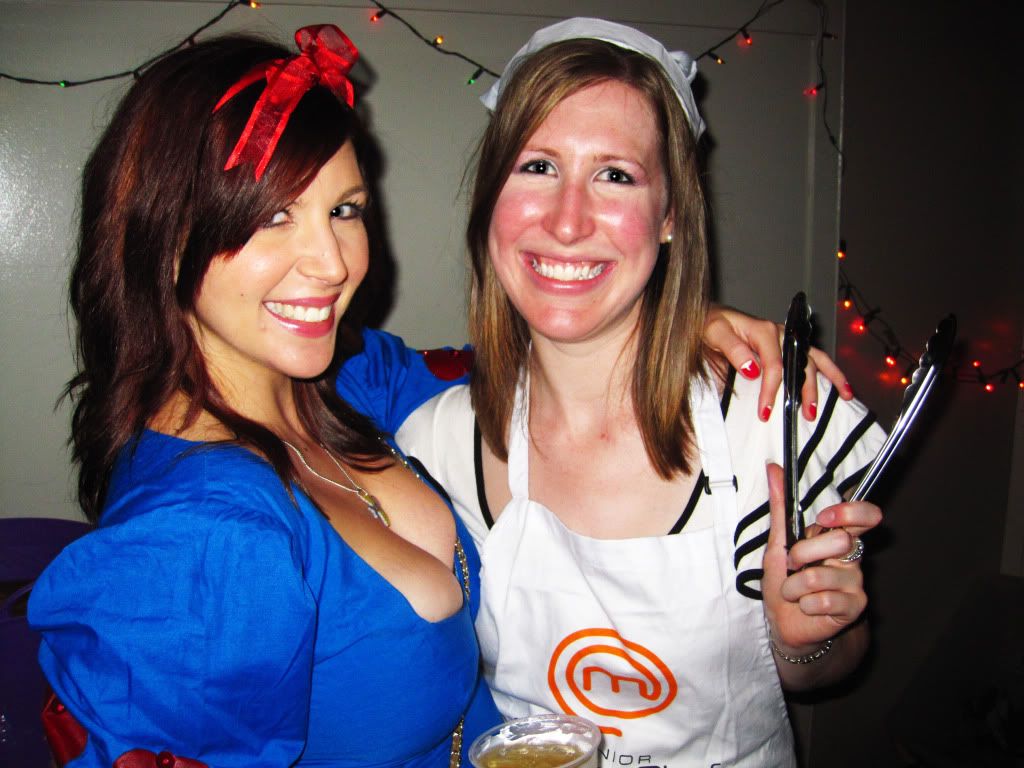 Snow White and A the Masterchef
I also went to my friend KL's going away brunch at Sassafras – a Paddington institution. KL is going to London for a working holiday. This makes me jealous. BUT if all goes well I will be over there in no time myself.
In other news I have been inspired by Gem Fatale's colourful digits and decided to try something a bit different on my nails. I'm still a bit unsure where I sit on the nail art scale (I don't generally love it but the more blogs I read and the more of it I see the more I am beginning to like it –call me a follower if you want, I don't really care).
Anyway, with the costume party looming (giving me a convenient excuse to have 'crazy' nails if I needed one) I had my first foray into nail art: a Half-Moon mani using Kit's High Kick.
I freehanded the white half moon so it's not exactly perfect but for a first timer it's not totally atrocious either. And of course it matched my costume too – win-win!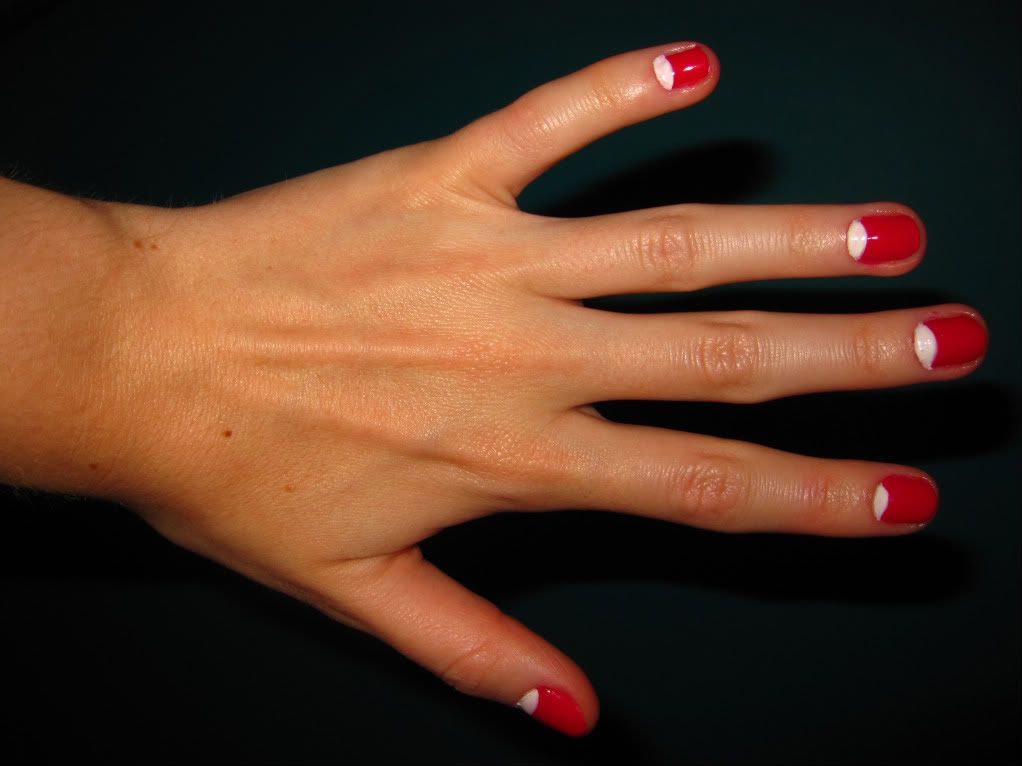 What are your thoughts? I'm actually quite partial to it and think I may try it again with some different colour combinations...how does Ulta3's Spring Blossom and OPI's Chapel of Love sound?
Oh and this is how my first attempt at Rose Macaron's went. I know. They are far from how they are meant to look but they tasted
perfection
.
Rose and White Chocolate Macarons
Until next time xx