I was craving a relatively quiet weekend this week and I thought I had managed that quite well…until I realised I had actually packed a lot into it!
On Friday night my sister and I drove down to Coolangatta to stay overnight with our friend D.
This is what lies across the road from his apartment. I know! I want to live there too! Literally 2 minutes walk to the beach and loads of restaurants and shops too. Sometimes I wonder what I am doing living in Brisbane...
We met some of D's work friends at the SoundLounge in Currumbin to see some local live music. Local band
Colourfide
were full or energy and I'd highly recommend checking them out if you're on the Gold Coast or in Brisbane. If you're a little further afar, just click on their name and got to their myspace.
No weekend is complete without brunch. You can quote me on that.
On Saturday we brunched at
Bellakai
. I had avocado, haloumi and poached eggs on a piece of sourdough toast with a drizzle of some herby-lime oil. It was seriously delicious but also ridiculously huge. The treadmill is going to be my new best friend this week.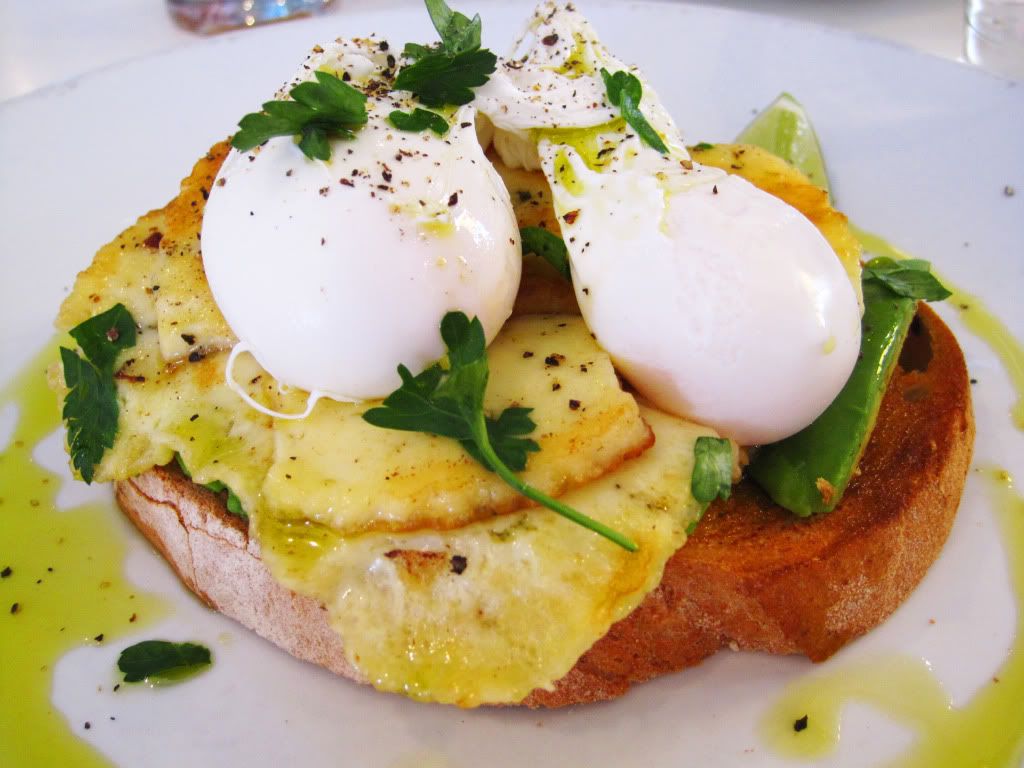 Saturday night I just couldn't stir up the energy to go out so I hung out with my wonderful BFF who is known on this blog as 'C'. We made taco salads (without the taco) and watched The Social Network and Scott Pilgram vs. The World. I kind of hate Mark Zuckerberg now. However, on the bright side, I love Michael Cera even more. I know he always plays the same kind of character but he just does nerdy-sweet so well! Oh! I also found out that one of my best friends from high school and her lovely boyfriend got engaged which is very exciting news! Congrats to A and M!! xx
I spent today baking (look out for a separate post on that) for my friend
Mrs Challen Charms
B'day picnic at
Newfarm Par
k
. It was a perfect day in Brisbane today and the park was full of people of all types: families, lovers, indie hipsters, exercising old men, gay guys taking their pug for a stroll. An excellent spot for people watching
J
How did you spend your weekend? Is brunch an integral part of your life like it is mine? After seeing Scott Pilgram do you now find yourself wishing that your life was narrated in comic book style? No? Just me then…