What do Carrie Bradshaw, Roy Lichtenstein and Vampire Weekend all have in common?
New York City baby.
I've been to New York twice and loved every bit of it. Indeed I played the role of a typical /NYC tourist with enthusiasm! I climbed the Empire State Building, stalked the corridors of the Met and was thoroughly underwhelmed by the Statue of Liberty. Of course, I enjoyed all of these and (aside from ol' Liberty) would recommend doing them but the things I really loved in New York were more about experiencing the city like a local. As two of my girlfriends are about to jump on a plane to Manhattan and another one is going later in the year, I thought I'd do a post to help them (and you) navigate the big apple. Enjoy girls!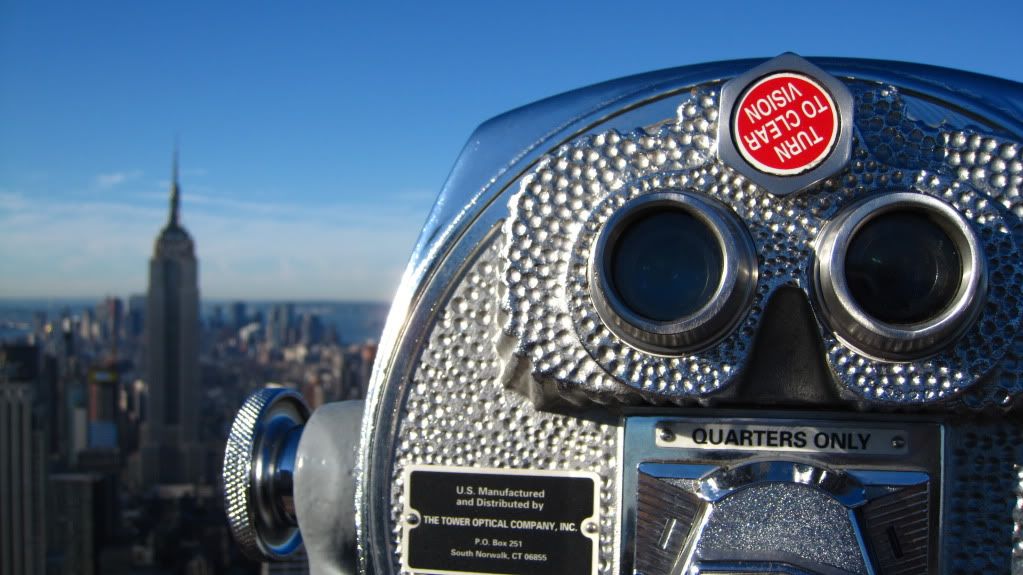 View from Top of the Rock
New York, New York.
Population:
Over 8 million people live in New York City!!
Currency:
US Dollar
Language: English but with more than 35% of New York's current population born outside the United States you'll hear many diverse accents and languages.
Trivia: More than 250 films are shot on location in New York each year.
How I got there:
I flew British Airways from London to New York. I flew into JFK but have flown in and out of Newark too. I got a shuttle from the airport to my accommodation. Shuttles = convenient, well priced and easily organise when you've just come off a long haul flight.
Where I stayed:
Most recently I stayed at Columbus Circle Hostel. It was in a great location - just a few blocks from the subway and it was clean and safe. It also had luggage storage facilities, free wi-fi and a full kitchen so I was able to save money cooking some of my own food.
Highlights:
No trip to New York is complete without crossing off at least one or two of the touristy things. Whether you have a week, a month or a few days you should try to fit in at least one or two of the following.
1. Get up early to beat the crowds going up the Empire State Building.
2. Watch the sun set over the city from the Top of The Rock (Rockafellar Centre).
2. Wander through Central Park: go ice-skating during winter or you're your way to Strawberry Fields and have a Beatles moment.
4. Enjoy the many galleries and Museums: especially The Met (a must see), the Guggenheim and MOMA.
5. Have a Breakfast at
Tiffany's
moment.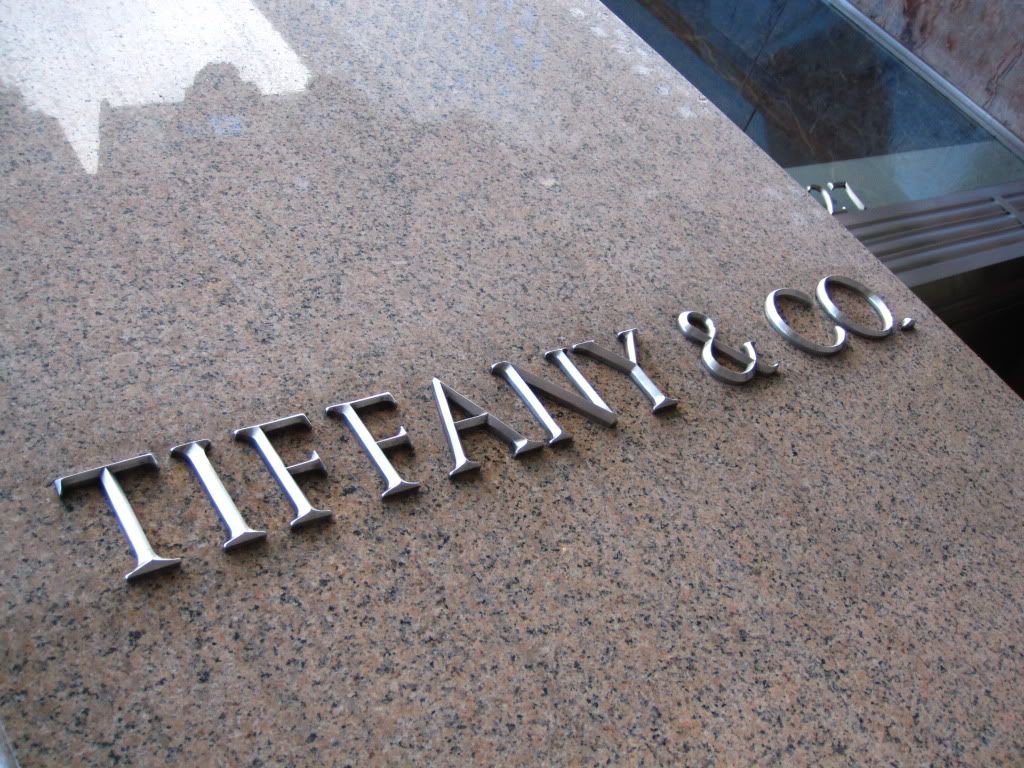 6.Stalk out the Naked Cowboy in Times Square. Beware, he can grope a little!
7. Grab yourself a cheap ticket to a Broadway show.
8. If you're a Sex and The City or Gossip Girl fan. Do the
tour
and make sure you book in advance. Yes it's cheesy but it's so much fun! You can even do your very own
Flight of the Conchords walking tour
...
9. SHOP! Whether you like high street or high end, you wil find it in New York. Channel Blair Warldorf with a visit to
Bendels
on 5th Avenue (the best shopping strip in New York - especially between 39th and 60th Streets).
10. Brooklyn, Bronx, Queens and Staten, from the Battery to the top of Manhattan...just like the Beastie Boys said there is more to New York than Manhattan so get off the island and go exploring!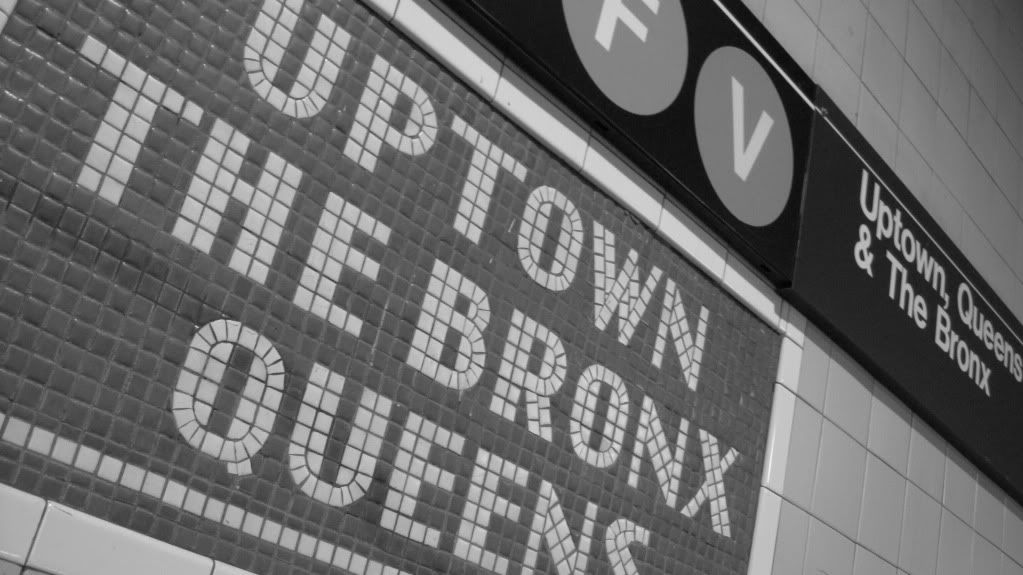 Food and Drink
1. Head to Little Italy for a delicious Italian lunch. I ate some of the best Italian food I've ever eaten (and I've been to Italy twice!) in New York at
Benito One
on Mulberry St. I'm not even kidding you. This place should be number one on your list of restaurants! Plus afterwards you can wander the designer boutiques in Nolita.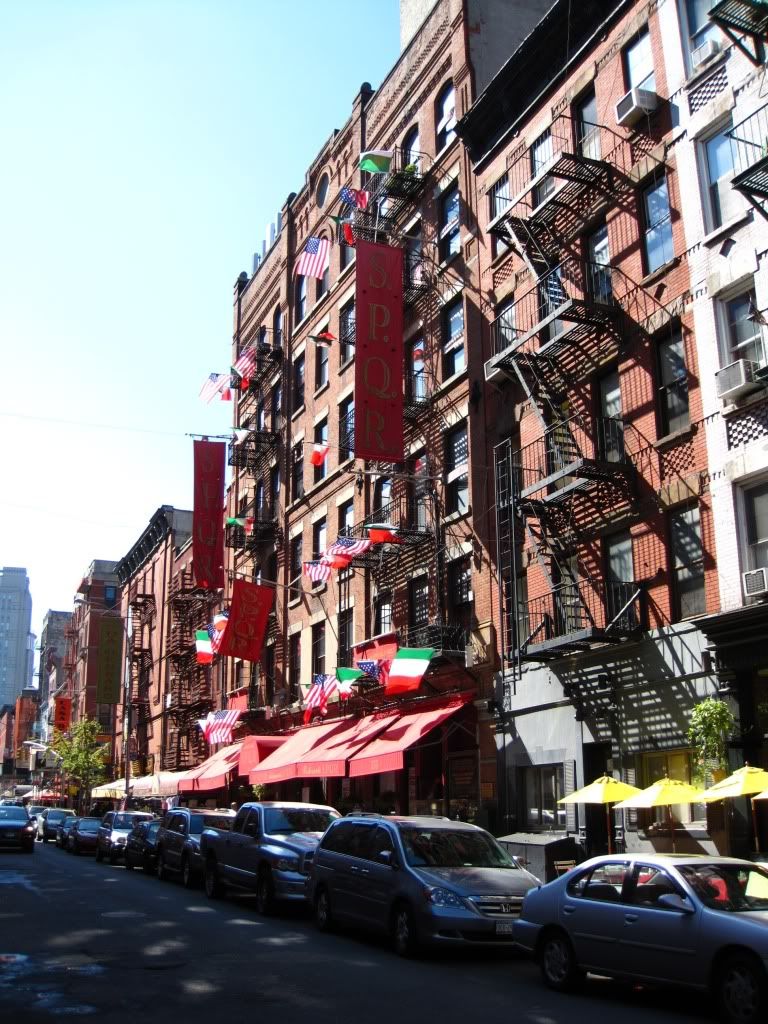 2. Anyone who's ever watched Sex and The City will want to visit the
Magnolia Bakery
. The cupcakes are delicious but if you are seeking something tasty and a little healthier head to
Babycakes
on Broome St. Before you screw up your noise at the thought of a going to a Vegan bakery take a look at the Brownies, cupcakes, muffins and cookies on their website. Trust me they taste as good as they look and if you're gluten intolerant or have any other dietary problems they will look after you.
Delicious Magnolia cuppies
3. Pizza and hot dogs are probably New York's most famous dishes. If you want pizza I'd recommend
Joe's Pizza
near NYU. There is zero ambience at this place but the pizza was delicious and it was just a short walk to some great bars where I spent the rest of the evening.
4. Whilst in New York I had dinner at
Buddakan
– where Carrie Bradshaw celebrates her engagement to Mr Big in the first Sex and The City film. It was great! Food was delicious, cocktails were potent and the service was…wanky. But you can't really expect anything else now can you?
5.
Tasty D-lite
. The name says it all. Make it happen ok?
6.
Tai-Pan Bakery
in Chinatown is another great place to pick up some lunch or a snack. Beware though- it gets busy!
7. Get your arse to
Williamsburg
, Brooklyn. Bedford Avenue to be specific. Crammed with restaurants, bars, vintage stores, boutiques and hipsters I spent a few days simply wandering up and down trying to figure out who had the best burrito and the greatest drinks. This place was heaven in a street.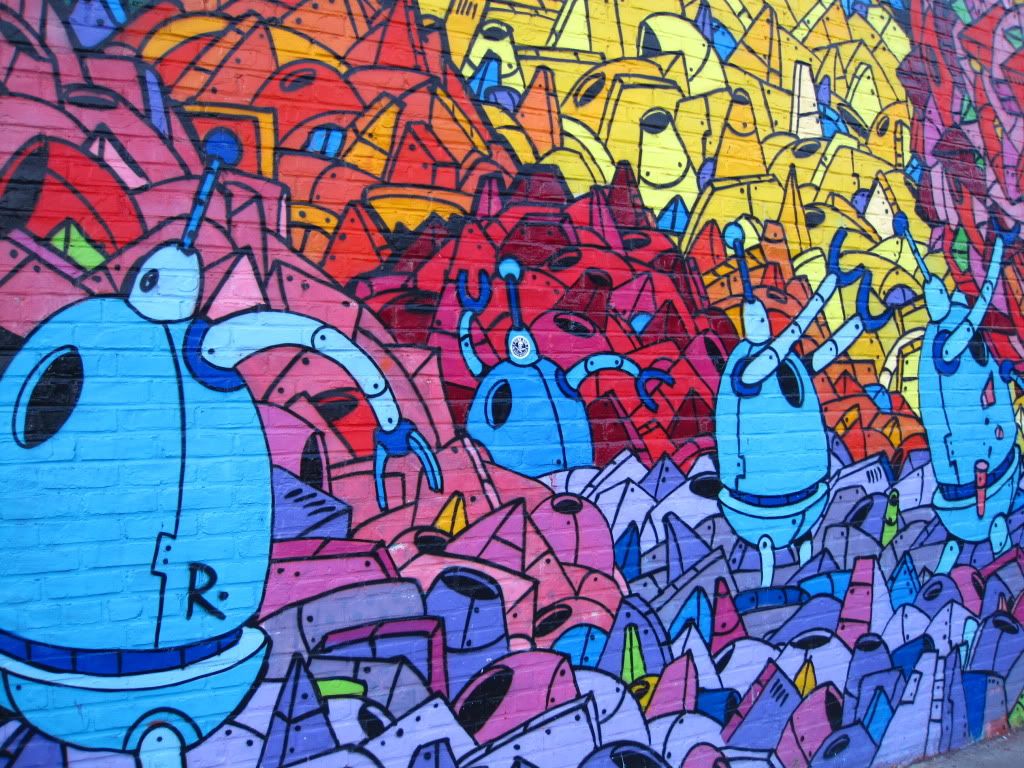 Williamsburg mural
Getting Around:
Catching the subway or walking are the best ways to get around. Taxis are ok but I'm pretty sure my credit card got skimmed paying for a cab after a late night so just be careful.
Don't forget to take:
A big leather bag that can fit water, sunglasses, gum, camera, and a subway map in it! Oh and if you're going out to Brooklyn make sure you take a map rather than assuming your regular 'Map of NYC' will cover this area. Most of them don't.
Where I shopped:
I'd loved to say Chanel and Barney's but basically I hit the high street stores and
Century 21
which has some AMAZING designers finds at discount prices - I bought an amazing bandage dress there for next to nothing! Just make sure you prepare yourself in advance for sorting through about 2.7 million clothing racks.
What I wore:
I mostly got around in Zara jeans, a black blazer and ballet flats or a cute dress, cardigan and knee high flat boots. Not the most interesting outfits I know but I'd been travelling for a few months and was extremely limited in wardrobe supplies!
What I listened to:
Bands from New York.So Vampire Weekend, MGMT, The Ramones, Talking Heads...you get the picture.
And that my friends, is New York, in a nutshell.