Kafka, existentialism, the situation in Libya…not the exact topics I covered with my friends S and G at our Saturday afternoon drinks but still very important none the less. Our conversation revolved more around our failing shopping bans, nail polish, how delicious blue cheese is and why on earth none of us had bought any, and which Disney Prince is the hottest (Eric from the Little Mermaid wins hands down in case you're wondering). What do you think?
Snow White, Sleeping Beauty and Aladdin accompanied us for our afternoon of white wine and camembert and I have to say that I think we all had a lovely, happy afternoon/evening.
This was our amazing spread (not including chocolates and my failed macarons). Impressive no?
Today was also a food filled day starting with breakfast with 4 of my girlfriends at
Mondo Organics
. I had the
Spelt, pumpkin and pepita pancakes with cinnamon ricotta and maple syrup and a Green Fix juice (apple, celery and ginger). It was all amazing but I couldn't get through half of it!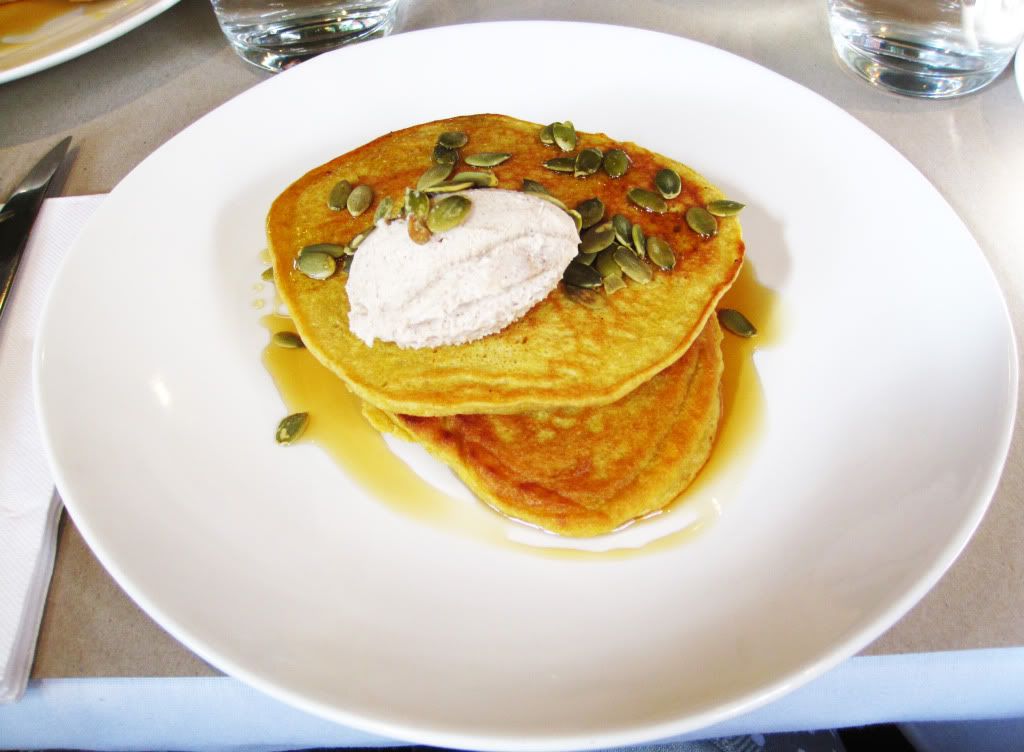 And I have Ulta3 'Pacific Fever' nail polish on which is an eye-popping turqouise green. What do you think? My friends H and S also had lovely painted nails so G took a photo for us. [NB: S was advocating the use of willyweather instead of the frequently incorrect iPhone weather app hence its appearance].
I am still obsessed with my heeled brogues and can't wait for winter to come to wear them more. Aren't they just beautiful? I don't think the picture really does them justice.
Other weekend things?
I had a sexy date with my friend Char on Friday night. We ate sushi and watched this gorgeous man in this super depressing but beautifully made film. I also visited my Grandad in hospital and am please to say that he is doing really well considering the circumstances and that he loves a structurally unsound macaron.
What did you get up to on your weekend? Did you enjoy some wine with friends?Watch a film or dine out? I'd love to hear from you xx