This is my adorable puppy dog Charlie. We saved him from a puppy farm and when we brought him home he was really timid and easily frightened. At first he didn't know that he had his own bowl to eat from and would wait patiently for out other dog Rose to finish her food. It makes me so sad that people treat animals so poorly at times.
When Charlie came to live with us we gave him all our love and now he is the happiest, friendliest and most affectionate little chap a girl could know. I love him beyond all words.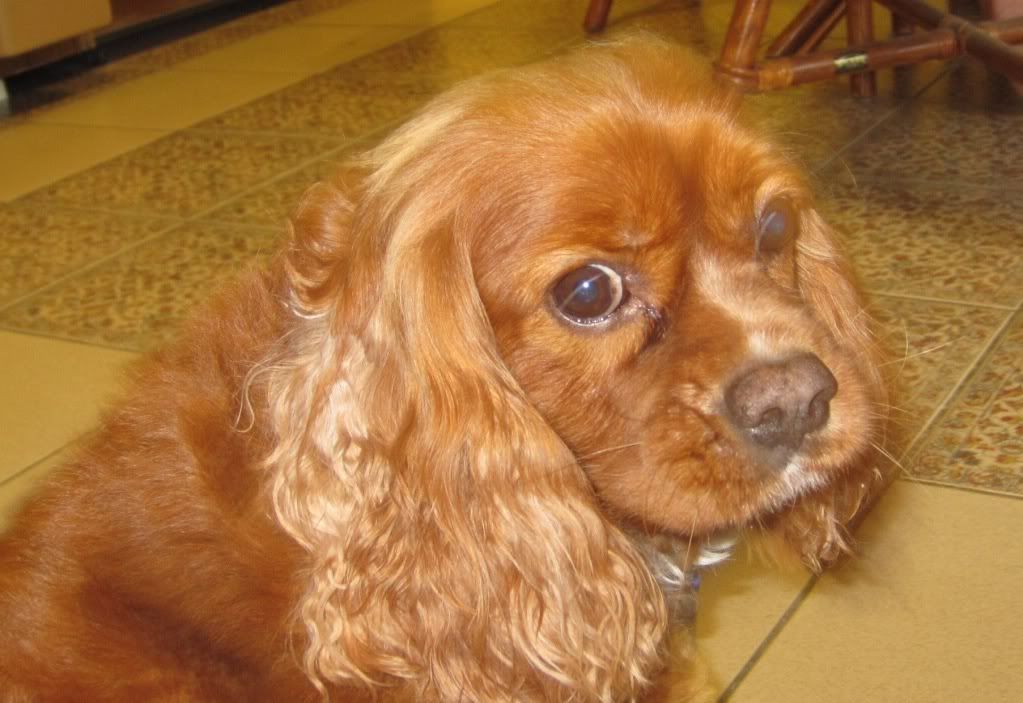 My favourite
If you want to help stop puppy farming you can visit the RSPCA website page
here
. This year I'm hoping to participate in the
RSPCA Cupcake Day
Challenge in August so giving myself plenty of time to get ready I downloaded the information booklet today! You should get involved too
here
.